Shadows on the Grave
This is a superb collection of creepy tales from a master storyteller.
It's worth emphasising that these stories reside far more on the creepy side of horror, as opposed to gore. As such, due to Corben's skill in weaving them, they can really mess with your head.


Choosing to use black and white art for the great majority of the collection, Corben demonstrates very effectively how it can be every bit the equal of full colour art and even, when properly used, superior. Every carefully constructed page is pretty much a masterpiece: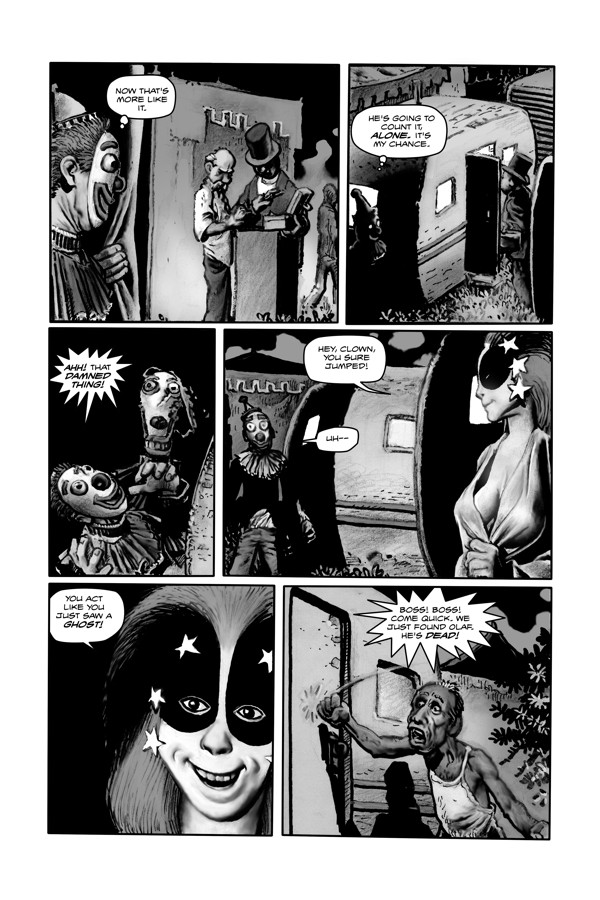 The volume itself is an excellent quality, big standard size hardback from DHC. It goes very nicely with Corben's 2014 work Spirits of the Dead.
Scarlet Traces: Volume Two (2000AD)
I was inclined to be critical of 2000AD for bundling The Great Game story, a reprint for me, with the new Cold War arc, however, the latter accounts for the far greater part of this volume so it's better than I thought.
The story itself? Cold War is a superb continuation that sets up even more ambitious future tales that I hope they get the opportunity to tell.
There's something about Edgington and D'Isreali, the two work together exceedingly well, thus their collaborations are always worth checking out, this is no exception.