Civil War has come and gone. The Avengers are fractured and new heroes are beginning to rise. This is the thread for talking about everything Marvel movie and television. Dr. Strange, Luke Cage, Iron Fist, Agents of SHIELD and more. Let's talk a look at the upcoming spread.
Agents of Shield: Season 4 (TV) - September 20, 2016

In light of the Sokovia Accords, and with Hydra obliterated, S.H.I.E.L.D. has been legitimized again and no longer needs to operate in the shadows. Since the world presumes that Coulson is dead, the organization needed a new Director (Jason O'Mara) to be the face of the organization. Coulson finds himself back in the role as an agent and teamed with Mack (Henry Simmons), and together they are tasked with tracking down and confirming the presence of Enhanced people, aka Inhumans. They have been trying to track down and capture Daisy (Chloe Bennet), aka Quake, who has gone rogue in an attempt to atone for sins from the past. But with the world believing that Daisy is a dangerous outlaw who has taken down banks and bridges, the new Director has no qualms about taking her down for good. Agent May (Ming-Na Wen) is tasked with training specialist strike teams, and Fitz (Iain De Caestecker) and Simmons (Elizabeth Henstridge) have taken a big step forward in their relationship. But with Simmons' new promotion as Special Advisor to the Director in Science and Technology, Fitz, as well as her former team members, finds it hard to confide in or trust her since she's now the Director's confidant.
Robbie Reyes (Gabriel Luna) will roar into the lives of Agent Coulson and the team as a junkyard mechanic who can turn on a dime into the terrifying Ghost Rider. Will Robbie be a friend or foe to S.H.I.E.L.D. – as well as the world, itself? Meanwhile, Fitz discovers that socially awkward genius and friend Dr. Radcliffe (John Hannah) has started putting the finishing touches on a new, secret invention.
Luke Cage (TV) - September 30, 2016

Given superstrength and durability by a sabotaged experiment, a wrongly accused man escapes prison to become a superhero for hire.
Dr. Strange (Movie) - November 4, 2016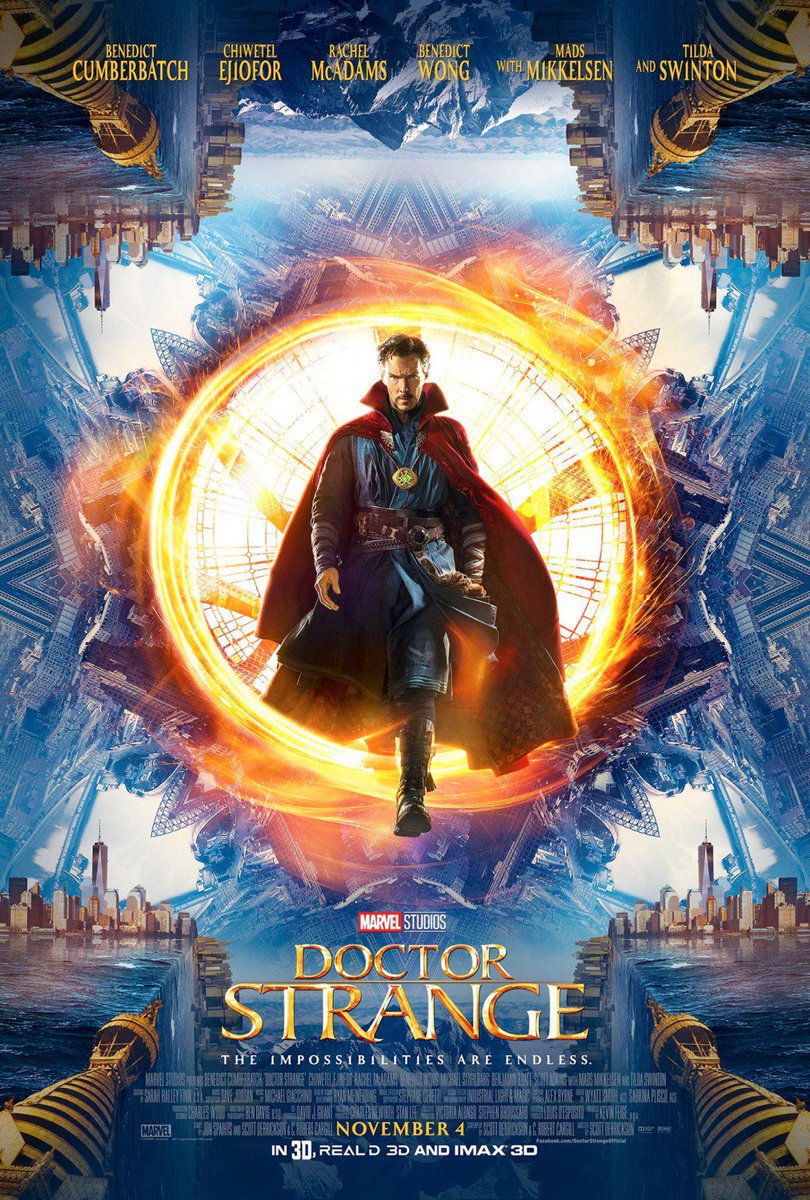 Marvel's Doctor Strange follows the story of the talented neurosurgeon Doctor Stephen Strange who, after a tragic car accident, must put ego aside and learn the secrets of a hidden world of mysticism and alternate dimensions. Based in New York City's Greenwich Village, Doctor Strange must act as an intermediary between the real world and what lies beyond, utilizing a vast array of metaphysical abilities and artifacts to protect the Marvel cinematic universe.
Guardians of the Galaxy Vol 2 (Movie) - May 5, 2017

Set to the backdrop of 'Awesome Mixtape #2,' Marvel's Guardians of the Galaxy Vol. 2 continues the team's adventures as they traverse the outer reaches of the cosmos. The Guardians must fight to keep their newfound family together as they unravel the mysteries of Peter Quill's true parentage. Old foes become new allies and fan-favorite characters from the classic comics will come to our heroes' aid as the Marvel cinematic universe continues to expand.
Spider-Man: Homecoming (Movie) - July 7, 2017

A young Peter Parker/Spider-Man (Tom Holland), who made his sensational debut in Marvel Studios' "Captain: Civil War," begins to navigate his newfound identity as the web-slinging superhero in "Spider-Man: Homecoming."
Thor: Ragnarok (Movie) - November 3, 2017
http://static.srcdn.com/wp-content/uploads/RAGNAROK.jpg
Iron Fist (TV) - 2017

Returning to New York City after being missing for years, Daniel Rand fights against the criminal element corrupting New York City with his incredible kung-fu mastery and ability to summon the awesome power of the fiery Iron Fist.
"Marvel's The Defenders" brings together Daredevil, Jessica Jones, Iron Fist and Luke Cage in an epic Super Hero team-up in New York City.
2018 and beyond features Black Panther, Avengers: Infinity War, Captain Marvel, Ant-Man and the Wasp,